Roll over image for specs.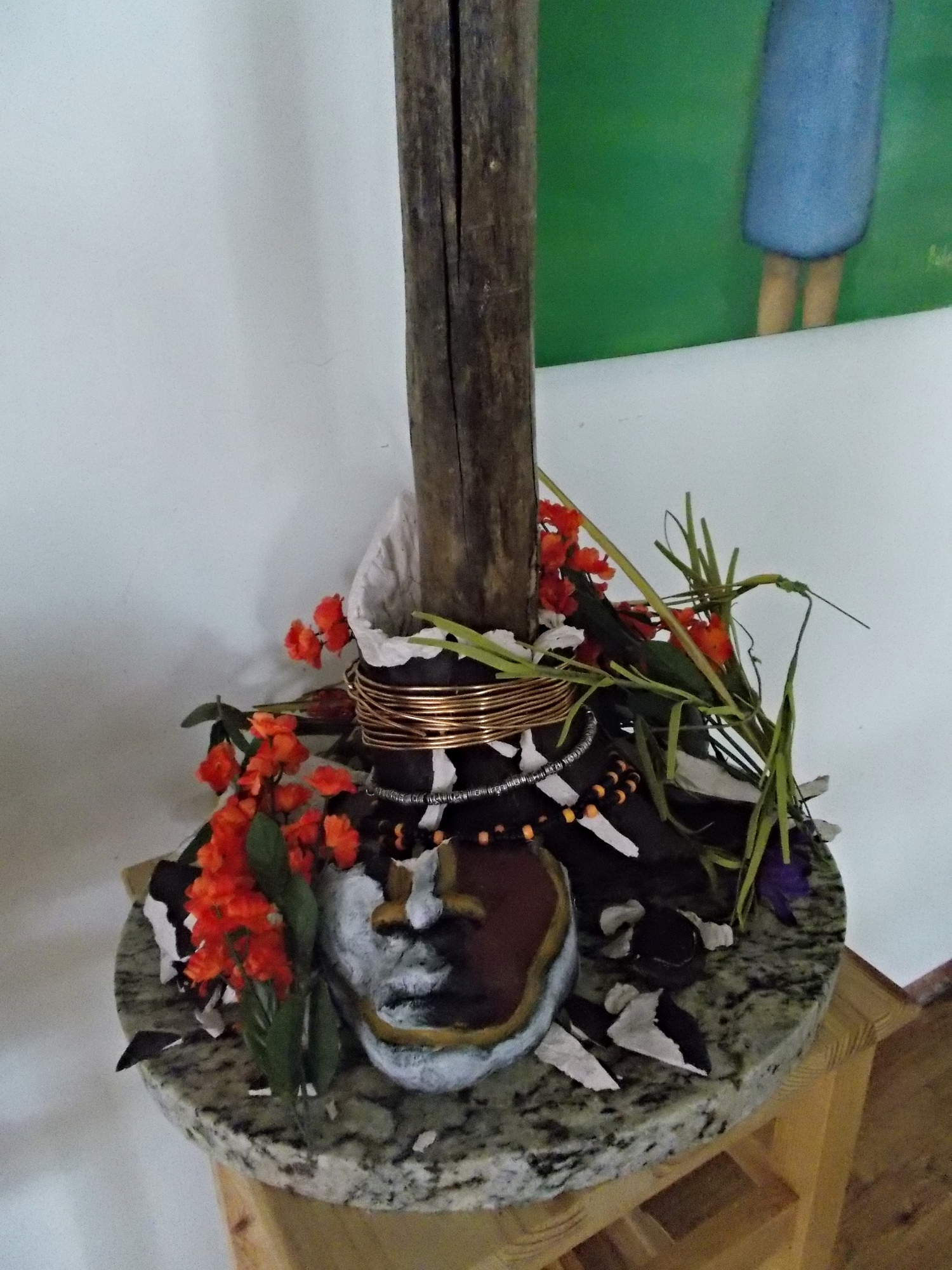 I had already sold this piece when I broke it.
I replaced the missing pieces like a puzzle with glue first.
Then I fill in the shattered pieces with Paperclay.
Then I sand it all down. Then repaint.
And Wallah, the client couldn't find any flaws.
Gluing and patching the wing.
A badly flaking painting.
First I fill in all missing paint with Gesso.
Then I match the paint and cover all Gessoed areas.
Then I clean and varnish the final piece.